Plan Drawings
Fern Meadow House
20681 State Park Road
Palomar Mountain, CA
Here are drawings from the original house plans, drawn by Dutch Bergman.
These images were taken by photographing aged blueprints, loaned by Dutch.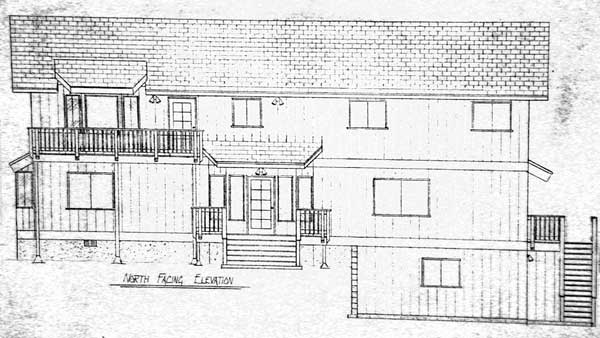 Above, the grading plan. This shows that the flat spot the house sits on was carved out of the slope. Below, the isometric drawing and side view drawing of the grading.
The fancy fan-shaped steps seen at the bottom of the plan above were not built. Instead, there are simple stairs. The folded stairs in the living room were also replaced with straight stairs.
The above plan of the upstairs is accurate across the northern tier, but the southern rooms flanking the open to living room area weren't built like this.
---
Copyright 2000 Paul Williamson. kb5mu@amsat.org