Snow on Fern Meadow
November 11, 2000
Waking up in the Phelps' guest house, looking out the window at my Land Cruiser.
The pool, surrounded by snow.
The picnic table, fire plug house, and driveway.
The front door.
The view out the dining room doors and windows.
The view from the dining room door.
The first of several views from the back (dining room) porch.
The view from the middle of the living room.
View from the front door.
Looking to the right from the front porch.
View from a bedroom window.
View from the master bedroom bay window.
Views from the master bedroom balcony.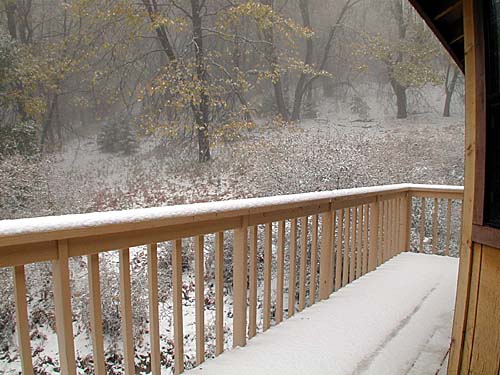 Later in the day, a view of the occupied house.
---
Copyright 2000 Paul Williamson. kb5mu@amsat.org